"Spielberg NEVER had to deal with this."

-Ed (1998)

Ed Blair

Pelicula De Calidad

The Man.

The Myth.

The Legend.
I met Edgar Blair my very first semester at Grand Valley State University in 1997. We immediately connected, it was like meeting a long lost friend. I respect the man so much, that when he said a sweater looked good on me... I bought it. I had never bought a sweater before that fateful day at Structure.
Three semesters later and the school film projects only look better and better. Ed wrote the treatment for the Fall of the House of Usher 16mm film, which was chosen out of 4 other films to be played at the Urban Institute for Contemporary Arts downtown Grand Rapids during the Usher gallery showing. Derek Butler's 16mm film was also chosen from our GVSU 16mm class.

Ed worked on My Life With the Gopis, GVSU's 1998 Summer Film. There aren't many jobs more involved then loading the film in the camera. Ed is a take charge kinda guy

.
It was Ed in all his Spanish speaking glory that coined the phrase;

"TRES COJONES"

We were on a bit of a Robert Rodriquez kick after reading Rebel Without a Crew, editing something or other in Media Production 1, when we felt comfortable admitting that yes, maybe one of us has 1...

or maybe we both have 1 1/2....
Pics from Grand Rapids, Spring 2002,
Ed's GVSU Senior Project,
Absolve Premiere @ the Senior Showcase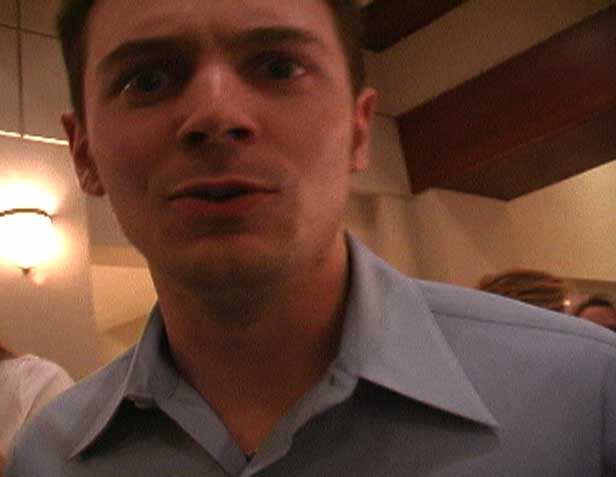 "Indie film is not a genre,
it's a punch line."
- Edgar Blair
On the set, we referred to the unnamed film as
"Which Blair Project"
and
"Coaster Killers."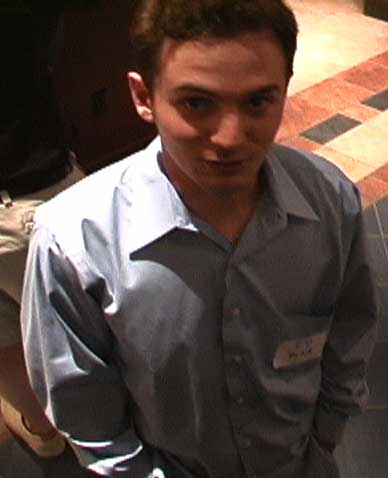 If you were this suave, you'd study filmmaking, too. Film producers just throw money at him.
Pics of Ed in Action (1998)
---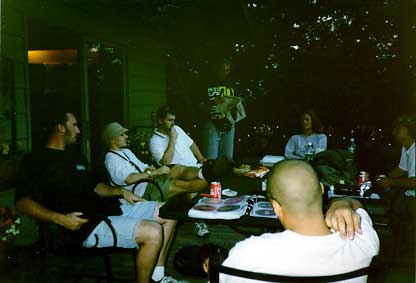 An important meeting, I'm sure.
---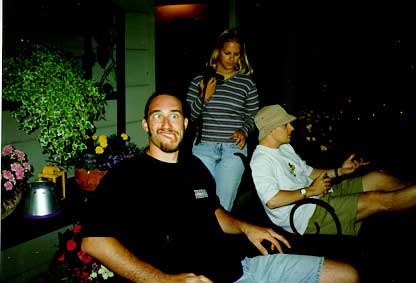 Man, that Drew Veach is just one WILD GUY!
That's Drew on the left, Angelika in the middle and Eddie over there on the right.
---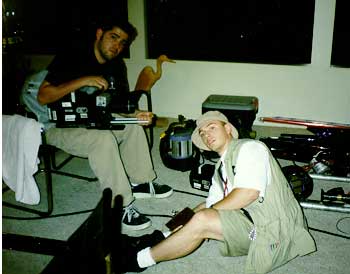 Ed. Working.
Who would have thought?
---
Here you will find Ed's reflection on the 1998 Summer Film Experience.
(As soon as I get on his case about it.)
These following photos were taken by
Angelika Stratton
during the filming of My Life With The Gopis in 1998.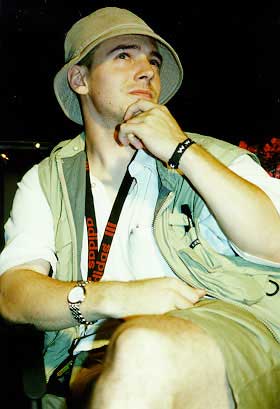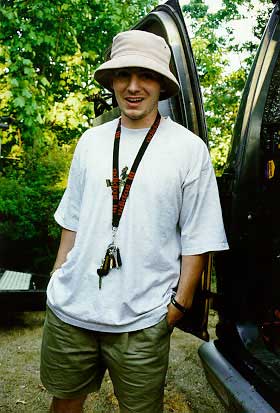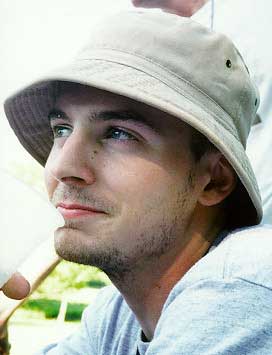 Contact Ed @ ElysiumFilms.net
---
HOME
Ed has had

friends visiting since 10/10/1998

Last Updated March 22, 2004