This page is no longer updated. The use of the name Tres Cojones Films ended when we walked the aisle to get our GVSU film degrees.

We will work together again!
There was no "falling out!"


Edgar is living in Chicago again, using Elysium Films, Dan is near Detroit working at Universal Images in Southfield and using VisualNoiz for a personal projects.(No Tres Cojones? Somebody grew a nutsack, I guess.)
Scroll down for GVSU-era nostalgia.

A look at what Dan and Ed are up to in the world of film/videography.


Dan & Ed in Grand Rapids


April, 2001 at GVSU in Downtown Grand Rapids,
we came to see Ray Skinner and Jason Roth in the GVSU Senior Film Showcase.
The Latest - Upcoming Projects
There are no upcoming projects for Tres Cojones. We have gone our separate ways, check out our separate sites:

For info about Elysium FIlms, go here.

For info about Danimatian Studios, go here.

This is the Tres Cojones webpage.
Here we take a look at the films being created by the Tres Cojones.
Tres Cojones is Ed Blair and Dan Boujoulian, students at Grand Valley State University.
Said films are projects we are working on either for fun or to complete our degrees at GVSU.
Animation
This is no longer updated. Go to the Animation portion of www.danimatian.com for current info.
---

The Films
You may ask... Where's Ed's stuff? Well, Ed hasn't given me any pics of his stuff nor has he written anything about it.. ah well.


Cojones News - Upcoming events/Projects
No Longer updated.
Tres Cojones #1 - I just put some still shots from Ed and I's first project together.


Two Chez (SVHS) - Dan's Media Production 2 Final


Descent (The Fall of the House of Usher)(16mm) - Dan's 16mm Film Production Final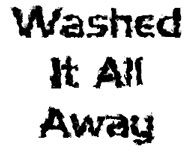 Washed It All Away (SVHS) - Dan's Film & Video Art Final

---
The Men
For questions/comments/observations e-mail:

Dan
contact
or
Ed
ElysiumFilms@aol.com
(good luck on him reading it)
---

Honorary Cojones
Friends from the GVSU Era
Mark Samp has been in many a Cojones project. He's usually smoking.
Mike Kerr has worked on many projects with me.
Derek Butler is the man on a mission. Whether or not we will get arrested for that mission only time wil tell.
Darin Ottenhoff is far away in Montana, but I'll forever the time we spent working on Two Chez just before he left me.
Chris Boden is making me a light table so I can draw and see what the last frame looked like. He also GAVE me a 16mm Film camera and a Projector to boot. Way cool, Chris!
Mark Geralds has been a friend and a critic for a very long time. If Mark digs it, I know it was REALLY good.
Jason Roth is up to his old tricks again. Who can stop that Time Guy?
Charlene Dunn has the imagination and outlook on life that the world needs to catch on to.
Angelika Statton has the eye, the ability and the attitude one must look at and smile upon.
Drew Veach is just entertaining to say the least. He will rue the day he stole my pen. He's now graduated. He is to begin working at DigiVid shortly.

Last Updated Tuesday, March 9, 2004 0:11 AM
Some graphics were created at www.coder.com

Last Updated March 22, 2004