I/O
Ones and Zeroes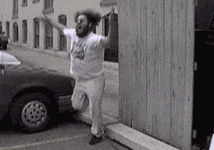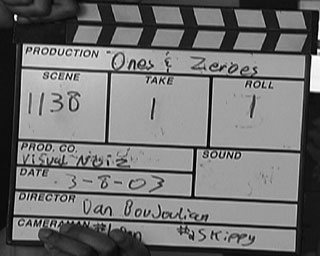 Ones and Zeroes follows a group of co-workers at an advertising firm, they go online for the first time, meet Chez, and hire him to solve a mystery. In figuring out other peoples problems, Chez finds out who he really is.

Two Chez followed Chez shortly after Ones and Zeroes as he was further pursued by the Wankers in Coats. This 12 minute piece was a project for Media Production 2 Class at GVSU.

Le Trois Arcanes (The Three Secrets) will be revealed in 2006.

Ones and Zeroes (2005)
Une Et Zeroes
Project currently shelved.
[Info]
[ScreenShots]
[Production Photos]
[Script 1999]
[Script 2003]
PASSWORD REQUIRED FOR SCRIPTS! [get it]


Two Chez (1999)
Duez Chez

Released 9/8/1998
Re-Edited in 1999
[Info]
[ScreenShots]
[Production Photos]
[Deleted Scene]
PASSWORD REQUIRED:[Script]

It's a secret.

Le Trois Arcanes (2006)
Last updated on Tuesday, September 9, 2003 1:55 PM