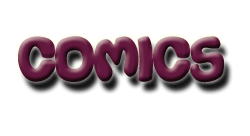 Check out DC Comics online animation archives.
---
I am anxious to read the new Dark Knight series. I've been reading Fantastic Four 1 2 3 4. It really cut down to the basics of the team. Really well told four part mini-series. Mike and I hit up the Motor City Comic Con last weekend and I spent $120. Yikes.
---
This is cool. They have online versions of the Matrix in comic book form. They're all new sories,16 pgs by various cool comic artist (Like Bill Sienkiewicz or David Lapham from Stray Bullets for instance.)
---
Ok. I am actually having the boys at Classic Movie & Comic Center save books for me each month. As of now I am reading: Hulk, SpiderMan, Amazing SpiderMan, X-Men, Uncanny X-Men, Fantastic Four, and Black Panther. Non Marvel: Bronze Age, Green Arrow (KEVIN SMITH!) Strangers In Paradise and a few more I can't remember.
---
I am so upset. I can't find my Fantastic Four #'s 279 - 285. Where did they go? It sucks. I want to read my whole run of them in a row (approxamately 1972 - 2001. I am missing 2 issues besides the ones above that I owned at one point in time but now they are missing.
---
Could it be? Could I start collecting again? Yeah!
I am about to have some extra cash here and there, definately 7 bucks a week to spend on comics.
21 December
---
X-Men the movie kicked ASS! I waited all summer to see it because Mike Martin and I promised we would wait for each other to see it. Low and behold 2 months later when we finally have time to hang out and see it MIKE ALREADY SAW IT. His excuse "well after 2 weeks I figured you would have gone to see it, so i did, too." WHATEVER!!!

22 september 2000
---

The X-Men movie is coming out soon. How cool will that be? We shall find out soon.




5 may 2000
---

21 september 1999:


I am pretty much. OUT of the scene right now. I did pick up those old Frank Miller DareDevils where Electra died. Man, talk about incredible. Oh.. Recent books? I bought some but haven't read them. I know, I suck as a human being. '

Ok, Kevin Smith is in the middle of his Daredevil run. How amazing is it ? Well it fucking rules. That's all I can say. I know. I'm not too well informed of comics these days.

There's a new horror-type book called Flinch, which is by DC's Vertigo line. It reminds me a bit of Tales From the Crypt. It has short stories by various artists and they usually end in some weird way.

I've been reading Squee, which freaking rocks. Strangers In Paradise is in the middle of another great story. I got Mia hooked on it. I don't have time for comic books much, doesn't that suck?